Enrolment for Livigno's cross-country skiing event is now open. The free technique race on Saturday 30th November will be identical to that of last year.
Livigno will open the Visma Ski Classics season on 29th November and 1st December.
The participation fee for the Sgambeda free technique skiing race on Saturday 30th November is 50 euros to be paid by 13th October. Said fee includes a range of services, including an expo area, ski tests, technical assistance, medical assistance, professional timekeeping, bag storage, refreshments along the route and at the finish line, changing rooms, shuttle buses, showers, pasta parties and awards ceremonies. Moreover, the race packages handed out to the first 1000 to sign up will also include gadgets.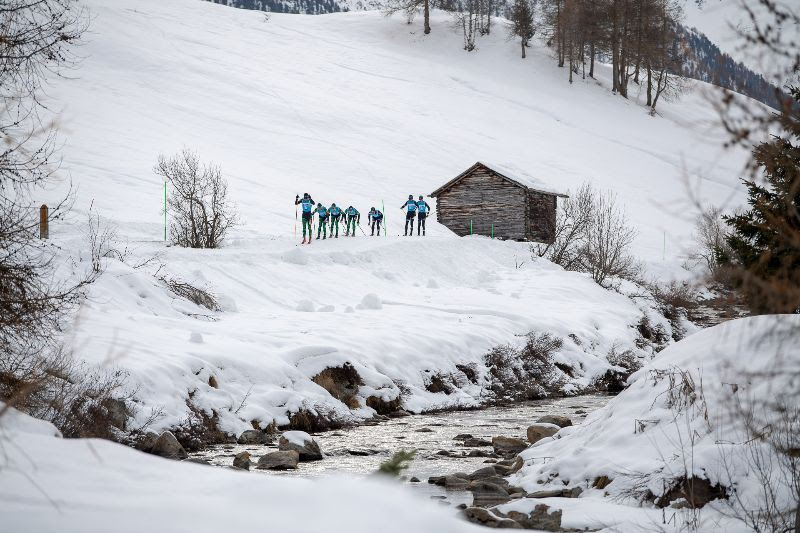 Every participant will choose a starting group according to their physical condition at the time of enrolment. The first group will be for top level athletes, the second for those with a good level of athletic preparation and the third for amateurs. Sgambeda number 30, which will take place over a distance of 30 km, intersperses the Visma Ski Classics races and Pro Team Tempo which covers a 15km route on Friday 29th November. The event will close with a 35km Mass Start on Sunday 1st December.
Thanks to the snowfarming technique, and despite the Visma Ski Classics appointments being practically the first of the season, there will be cross-country skiing in Livigno once again this summer with the Palio delle Contrade on 23rd August. Livigno's "godmothers" Dorothea Wierer and Lisa Vittozzi will also be taking part in it, and the official opening of the first training ring has been scheduled for 19th October.