Don't miss out on these events from 29th November to 1st December, when the long distance cross-country skiing season will kick off in Livigno. On Friday 29th November there will be the 15km Pro Team Tempo and on Sunday 1st December the 35km Mass Start. Saturday, 30th November on the other hand is for those who favour the legendary Sgambeda.
At the end of last year's events Livigno Tourist Board CEO, Luca Moretti, had anticipated: "Three amazing days, the result of a project developed over the years which triggers masses of enthusiasm and requires enormous amounts of organisation and work. There is the wish for Livigno to be the resort which kicks off the season, and this is going to happen for three years with Visma Ski Classics".
So the most prestigious long-distance cross-country skiing circuit will celebrate its 10th year by starting the season in Livigno, with the Pro Team Tempo heading off on Friday 29th November along the 15km route and continuing with a 35km Mass Start on Sunday 1st December, again in the area of Livigno. The first sporting 'battle' will be a kind of presentation of what the competitive season will hold and athletes are thrilled by the chance to test out their materials during the race and show off their new uniforms. The organisation will be similar to that of last year, with 5km being completed three times, surrounded by the magnificent landscape of Livigno and at an altitude of 1800m a.s.l..
Livigno Prologue on Sunday will make the competition even more exciting, owing to the introduction of cash prizes for both events and 'cracking' climbs. The Visma Ski Classics circuit features twelve events in all, held in Italy, Norway, Austria, Switzerland, the Czech Republic, Sweden and Finland for Season X, with an official start in Little Tibet. This area is always at the forefront when it comes to hosting the great champions of both cross-country skiing and other similar sports.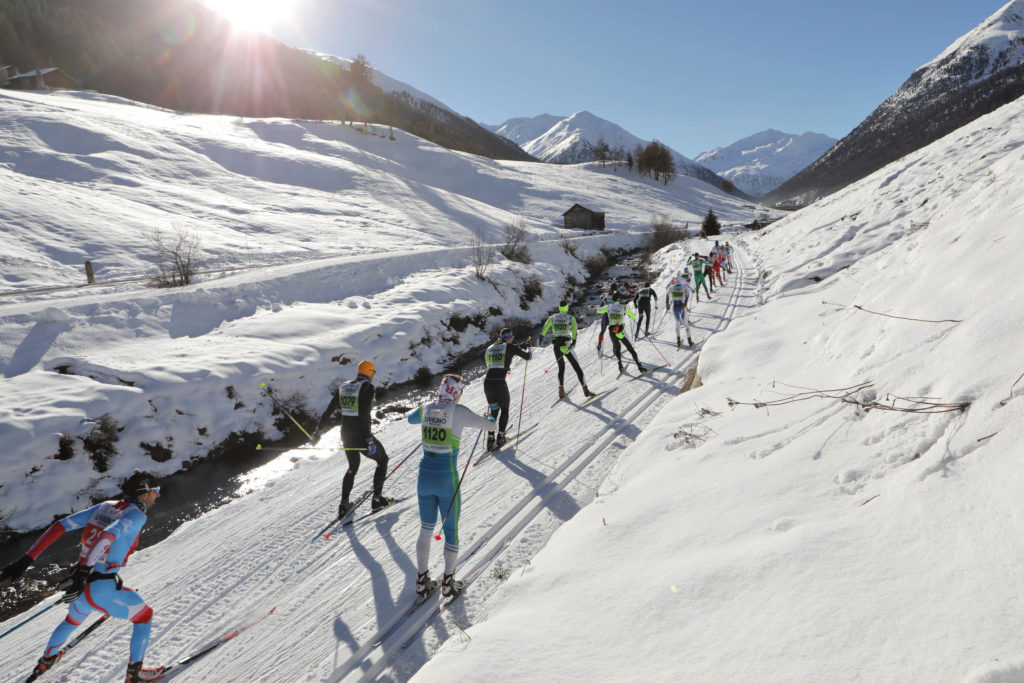 Champions will of course be present, but also amateurs 'celebrated' by the Sgambeda on Saturday 30th November, which has 30 years of history packed with surprises. Cross-country skiing is always at home in Livigno and there will be a taste of this as early as 23rd August with the Palio delle Contrade cross-country skiing and biathlon race along the central snow-covered streets of the town. This event is made possible by means of the snowfarming technique.